It's been almost a year since I got my Moto Z smartphone and my Moto Surround Bluetooth headphones. If you've seen me in person, you've seen me showing off the wonders of the Moto Z and the Moto Mods that can transform the phone – from the necessary extra snap-on battery pack (it has a 4k screen which means that it powers through the battery) to the mind-blowingly little Mod that turns the phone into a video projector to share big-screen content on the wall, there's a lot to talk about.
The phone itself, though, along with the headphones, are what have really changed my life for the better this year.
I don't know about you, but dinner prep time has always been the worst time of day in our house. The kids want my attention, the meal to be prepared needs my attention, and my social energy has more or less been spent by this time of day.
This is why I, on a very routine basis, banish the kids from the kitchen. "You can play in the back yard, you can play in your rooms. You can read in the kitchen or find a gam e to play together in the basement – but you're not allowed in the kitchen until I'm done making supper."
Of course, it doesn't work. They wander back in, "Oops, I forgot. Sorry, mom!" and "Mom, you should have seen what the neighbour's dog just did! He was standing on his two back feet, and then….." And on and on and on. Now, I'm pretty good about engaging them throughout the day and listening mostly patiently to their stories, but Holy Moses, sometimes Mommy just needs a break!
And so, I sneak the Netflix. I don my Moto Surround Bluetooth headphones*** and stick in the earbuds (which, by the way, are almost as good as ear plugs when it comes to peripheral noises!) and I open the Netflix App on my phone and I tune out the kids and zero in on dinner making.
I hesitate to write the phrase "tune out the kids" here in a public space in this age of extreme helicopter and attachment parenting, but I feel pretty strongly that kids need to learn to entertain themselves and find social connections amongst themselves just as much as moms need to have a break from active listening.
I happen to think that kicking the kids out of "my space" during dinner making makes me a better parent and helps me recharge my "listening ears," but you're free to disagree with me. I think we've learned by now that parenting is not a one-size-fits-all model, but I also recognize that I lean more to the "free range" parenting model than anything else, which makes a lot of people uncomfortable.
I could wait for my Netflix and me-time until the kids are in bed at night, but A) I find I run out of steam by dinner time and am not as present with the kids for the last couple hours of the day as I would like, and B) I work at 4am which means that I get up at 3am which means that I go to bed pretty much as soon as the kids have been tucked away.
I hit play on my favourite show, leave my phone off to the side on the counter, don my headphones, and sneak in some Netflix time as I prep and make dinner. (Really. If you haven't ever given Bluetooth headphones a try, then A) do it – they're fantastic, no wires to get caught in the drawers and B) look into these particular Moto Surround headphones. I LOVE them – for the home, the gym, the car – even my husband thinks that they're the best that he's ever used, and I won't lie, he's a bit of a headphones addict. He's been around the block a time or two with many, many different pairs.
My favourite shows to sneak are of the action/adventure/intrigue/government organization/crime-fighting sort – how's that for a long winded genre title? The ones that track the crime or criminal and an agency's journey to bring about justice – not the ones that focus on disturbing and gruesome crimes (a la CSA [all manifestations], Law & Order SVU, Dexter, etc). A close-second for genre is the British Who-Dunnit type of murder mystery – where there is 45 minutes of misdirection followed by a completely satisfying 5 minute wrap up speech of how the crime was committed and by whom, delivered by an unassuming but obviously brilliant detective or priest.
Also, shows that have more than 2 seasons of already up on Netflix receive a special bonus – I love getting into a world and staying there for as long as possible.
Of note*:
Covert Affairs (Sadly not on Netflix anymore at the moment, but I've got my fingers crossed that it'll come back.)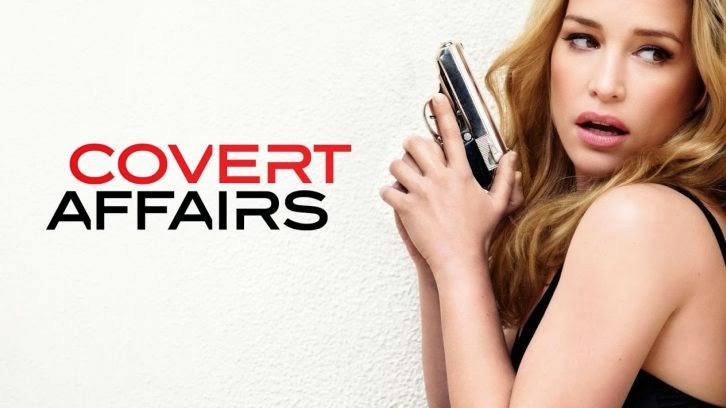 *for the record, FRIENDS is also on regular rotation – no matter how many times you watch it, it's never a waste of 20 minutes.
I should tell you that, according to Netflix, I'm not alone! Take a look at this graphic and tell me that you don't identify with some of these mom-sneak benefits!
48% of moms who sneak Netflix sneak like me – in the Kitchen. 59% sneak while doing laundry, and I must confess, I usually have my Netflix app open on my phone in my back pocket with one earbud in while I wash and fold laundry, too.
Take a look at this and tell me – where/when do YOU get your #MomSneak in?
And – out of ways to distract the kids so you can have a breather? Print out this awesome free #MomSneak colouring sheet that Netflix made with the sole purpose of giving you a bit of a break. Don't feel guilty – you're doing a great job and the kids are having a great summer. Take some time to yourself so that you can be fully present with your kids.
***As a very sad ending to this story, I was just traveling through London Gatwick Airport and realized that as I went through security, my much-beloved Moto Surround headphones were taken out of my bin at security and I didn't notice I was missing them until I sat down on the plane for our homeward journey just now. I'm almost on the verge of panicking at the thought of not having them for my dinner prep #MomSneak time. So long, my good and faithful friend(s) [does one refer to headphones in the plural form when addressing them?] – you served me well every day for the past 10 months, and I will never forget you. Ever. Until I go buy a new pair of the same, at least.
Disclaimer: We're part of the Netflix #StreamTeam, which means that we get to talk about the things we love most about Netflix and share with you guys some of the cool new things that Netflix is doing. We don't get paid, but we do get special invitations and fun things in the mail from time to time. All opinions are our own.
The following two tabs change content below.
Jenn vanOosten
I live in Hamilton, Ontario, and love my city. I'm a Netflixer, choral music geek, bookworm, inventor of recipes (I take Artistic Licence on EVERYTHING that I make), wife of one, mother of two, and owner of a neurotic Schnauzer. I respect people who respect others. I love good food that's well done, but my favourite lunch is KD & hotdogs. With ketchup. I'm addicted to Clearance Shopping. I will ALWAYS get the product that I want at the price that I want, eventually.
Latest posts by Jenn vanOosten (see all)