With all this cold winter weather, it's perfect for cozying up on the couch and streaming some great shows. I've also taken up a bit of crocheting again, which pairs very well with Netflix and a cup of hot chocolate! I thought I'd share some of our favourites these days, and maybe get some new ideas from you as well!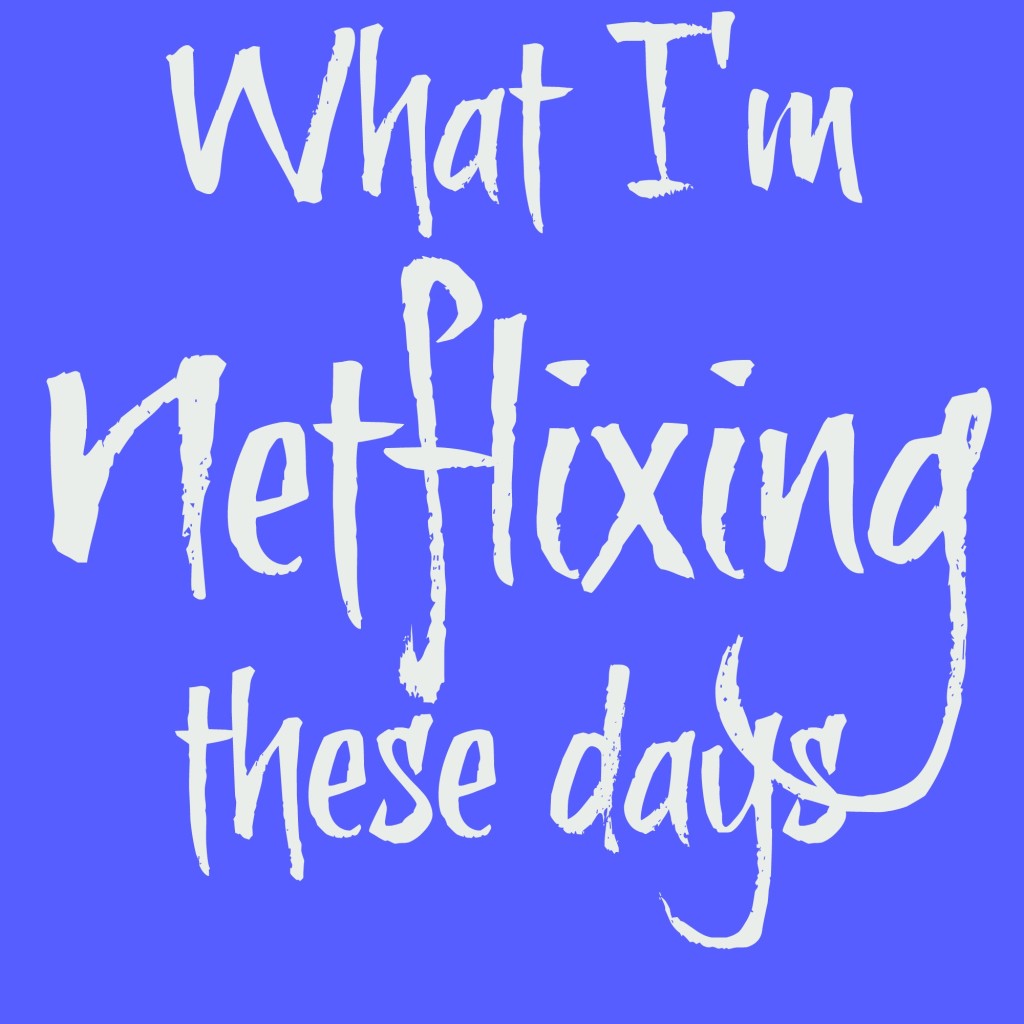 What the kids are watching:
King Julian – such a fun little show, based on characters from Madagascar. There are jokes for both kids and adults, making it very entertaining.
Full House – everything old is new again, right?! My four boys are really enjoying it, as cheesy as it is. And I can't wait until the end of February, when Netflix will release the new show, Fuller House!!!
Dragons: Race to the Edge – this show is based on the How to Train Your Dragon movies. Our kids love the movies, and the shows are just as fun and excitement-filled!
What my husband & I are watching:
We have a hard time choosing shows we enjoy together, but we have found a few.
Last Man Standing – Tim Allen's new show. It's very similar in concept to Home Improvement, but a little more grown-up, and less grunting. It's funny, well-written, and has some great actors (aside from a few unfortunate character replacements). We really enjoy it.
Brooklyn Nine-Nine – a cop show, with dry humour similar to The Office. We enjoyed the characters in this, as well as the humour.
What I'm watching:
Scandal – I was thrilled to see it on Netflix already! At this point, they are adding a new show every week or so, depending on when they air. Love it!!
Mr. Selfridge – a British show based in a department store. Lots of drama and intrigue, and very enjoyable.
Heartland – the Canadian horse drama. I had heard about it for years, and was afraid it would be terribly cheesy. On a whim, I started watching it, and yes, it's very cheesy, but I'm so hooked! I'm not really a horse person, but I understand them a lot more now!
What are you watching these days? Have you found a great new show? I'm always open to new ideas!!
The following two tabs change content below.
Marya R
I live in Bowmanville, and am a mom to four young boys - it can get a little loud in my house. I am a Christian, a part-time French teacher, a piano teacher and former homeschooler. I love finding the best deals, which will come in handy when our boys become hungry teenagers! We just moved to a house with more outdoor space, and I'm still getting used to life in the country (a walk around the block is a lot longer here!).