I have GREAT news, but it's news that has turned our life upside down. My husband – Breadwinner Extraordinaire in our house – has been accepted to a fantastic Masters program at the University of Toronto starting in September. It's a 16 month full-time program, so he'll be doing a little bit of moonlighting, but the majority of our income is just going to - poof - disappear in just a few months. Ack.
When we started to consider the possibility of grad school two years ago, we assumed that, in order to make it work as a family, he'd have to do a part-time program – however, that cut out some of the better programs out there – we just weren't impressed with the calibre of programs left. Finally, we sat down with an Excel spreadsheet to ponder… what if??
We looked at several different scenarios: me going back to work full-time + kids in full-time daycare, keeping our house but moving out and renting it out, moving all the way back to my mom's place in Belleville + DH commuting to U of T, selling our house and renting a 2 or 3 bedroom place in Hamilton closer to the GO station for a few years + me taking on a little more work…. and it turns out, we can make it work! And by 'work', I do mean WORK. The easier way to spend the next 2 years of our lives would definitely be to stick with the status quo, but, well, that just wouldn't be exciting, now, would it? The higher the risk, the higher the reward, right?
So, here I am. I've been absent from the blog in the past few weeks because as soon as we received the acceptance letter, I've been preparing for selling our house. I knew that we had a lot of stuff in our house, but WOW. What a huge job this is! To date, I've made almost $450 on selling stuff from around the house. I've taken one GIANT van load of things to the Thrift Store. We've moved at least 20 large Rubbermaid totes into storage.
This past Wednesday, we had a Home Staging consultation – more about that another day, but I am SO glad that we called her in! My husband and I had a big argument about whether or not we needed a home stager – as he said, "We're both reasonably intelligent people with an abnormal amount of common sense between the two of us. We don't need to pay someone to tell us to declutter and take our personal photographs off the wall!" MY argument was more along the lines of, "We want a signed offer within a week of putting the house on the market. The people who are going to buy our house are from the HGTV generation and I am not an HGTV interior designer!"
In the end, my husband admitted his former ignorance and agreed that I was right to insist on the home stager. [can we just pause a moment to absorb that?]
Ideal listing date = April 20th. That gives us a grand total of TWO WEEKS to work on the list that Kristen, the consultant, gave us. I have a lot of painting to do… and it's almost all beige. They call it 'Muslin' to make me feel less 'blah' about it, but it's beige. I know that it's going to look great, and besides, we're not the ones who are going to be living in the house. But still. Beige.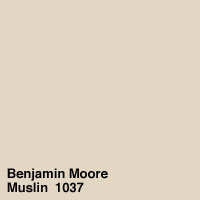 I'm going to be sad to let our house go. It's been a fantastic first house for us – we first lived in the basement and rented out the upstairs to tenants whose rent paid our monthly mortgage payments and then some… then we moved upstairs and rented out the basement to a super cute newly wed couple…. and then, when they moved out, we took on a 'rooming' tenant, with whom we sort of 'share' the basement space. I have a 10′x20′ vegetable garden. Our shed, built by my husband and 'the guys', is built like a brick shithouse, as they say – in the event of a tornado, it'd actually be the safest place on our property to be! We have a large front porch with a swing, and super amazing neighbours that we only actually got to know within the past 3 years.
You won't hear a lot more from me in the next 14 days as I race to the finish line – but if you want to give me some recommendations for books on tape or Netflix series that I can get into as I paint and clean and paint and clean… I'd appreciate it!!
The following two tabs change content below.
Jenn vanOosten
I live in Hamilton, Ontario, and love my city. I'm a Netflixer, choral music geek, bookworm, inventor of recipes (I take Artistic Licence on EVERYTHING that I make), wife of one, mother of two, and owner of a neurotic Schnauzer. I respect people who respect others. I love good food that's well done, but my favourite lunch is KD & hotdogs. With ketchup. I'm addicted to Clearance Shopping. I will ALWAYS get the product that I want at the price that I want, eventually.
Latest posts by Jenn vanOosten (see all)