My body does something really interesting: It doesn't sweat when I work out (I turn into a giant, perfectly ripe tomato), but it sweats profusely from the armpits when I'm just a little bit chilly. Ugh.
So, in spite of the fact that I don't get crazy stinky when I exercise, I have always gravitated towards pretty powerful antiperspirants for everyday use, because walking around with wet pits is just gross.
Buuuut….. there's that whole thing about antiperspirants with aluminum being super dangerous and causing cancer, which, you know, seems pretty serious. I just kept using it for years because who wants to be wet and stinky? Not me! In spite of what many non-antiperspirant wearers think, you can actually tell, and smell, the difference. You've just gotten used to it.
And then I think…. Remember during the Renaissance when aristocracy used white lead paint to make themselves look attractive? They were literally killing themselves to look "good." Remember learning that for the first time and thinking how crazy they were to do that? Rotting flesh, rotting teeth, all for what? For the sake of vanity?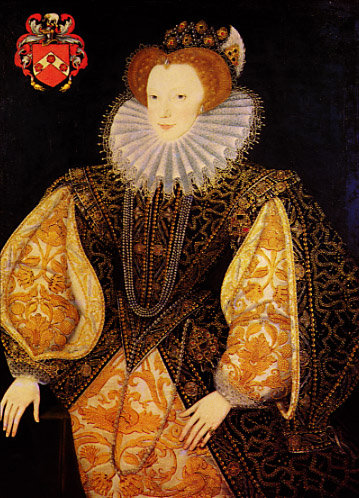 And then I think…. It's kind of dumb to keep using a product like an antiperspirant when I know it kills. It's complete stupidity. Dying to smell better? For the sake of vanity?
This past summer, I picked up my first ever non-antiperspirant aluminum free deodorant.
It took me a full month to get used to having wet arm pits, because, eww. That's something I can get used to. The smell thing, however, is something I'm not convinced of. I had to use it about 2x a day, which meant keeping one in my purse and one at home on my dresser. I don't think I smelled badly, but I didn't smell like roses. I think I can do better.
Just before we left for our little family vacation to BC last month, I picked up this Tom's deodorant. I chose Tom's as my next pick because I know they've been around for a long time, so they've had longer than other people to perfect their product.
I was warned on Twitter by a couple of people who have tried this one out that Tom's made them smell kinda funky, but I didn't notice it for the first couple of weeks. I wasn't thrilled with how I smelled, but I didn't think that I smelled badly… until I got on the airplane two days ago and spent an hour trying to figure out what smelled like an old, sweaty, soggy shoe. Yup. It was ME. Fabulous. Let's not do this one again.
But now I don't know where to go next. Help me! Which deodorants have you used? What did you think of them? How would you rate them for smelliness? Where did you buy them?
PLEASE HELP! I don't want to go around smelling like a sweaty running shoe any longer!!
The following two tabs change content below.
Jenn vanOosten
I live in Hamilton, Ontario, and love my city. I'm a Netflixer, choral music geek, bookworm, inventor of recipes (I take Artistic Licence on EVERYTHING that I make), wife of one, mother of two, and owner of a neurotic Schnauzer. I respect people who respect others. I love good food that's well done, but my favourite lunch is KD & hotdogs. With ketchup. I'm addicted to Clearance Shopping. I will ALWAYS get the product that I want at the price that I want, eventually.
Latest posts by Jenn vanOosten (see all)