I've always been pretty much a city girl. I grew up in town, and loved having neighbours and being able to walk to stores and parks and even to school. So when we recently moved our four boys to a renovated farmhouse in the country, it was a bit of a shock to me! We have only one neighbour. We are surrounded by farm fields. We see more wildlife than people some days! But it has been growing on me – the boys absolutely love every bit of it! They spend hours and hours outside, and love watching giant farm machinery drive right by our house. I've started to embrace some aspects of it, and have been on Pinterest a fair bit, pinning some great farmhouse Christmas decor. There are some great ideas out there, and I love the rustic simplicity of it all!
I just love this burlap-themed display from Stone Gable Blog
There is some great inspiration over at From My Front Porch to Yours
and another great display at From My Front Porch To Yours
I love the cozy warmth and bright red colours here at The Cozy Old Farmhouse
These cute little crates are also from The Cozy Old Farmhouse, which is just adorable!!
I absolutely love everything about this scene from Knick of Time
Again, the simplicity of a metal milk jug is just great! From Farmhouse 5540
And if you really want to embrace your husband's love of hunting, here is a festive way to dress up the deer head! From Craftberry Bush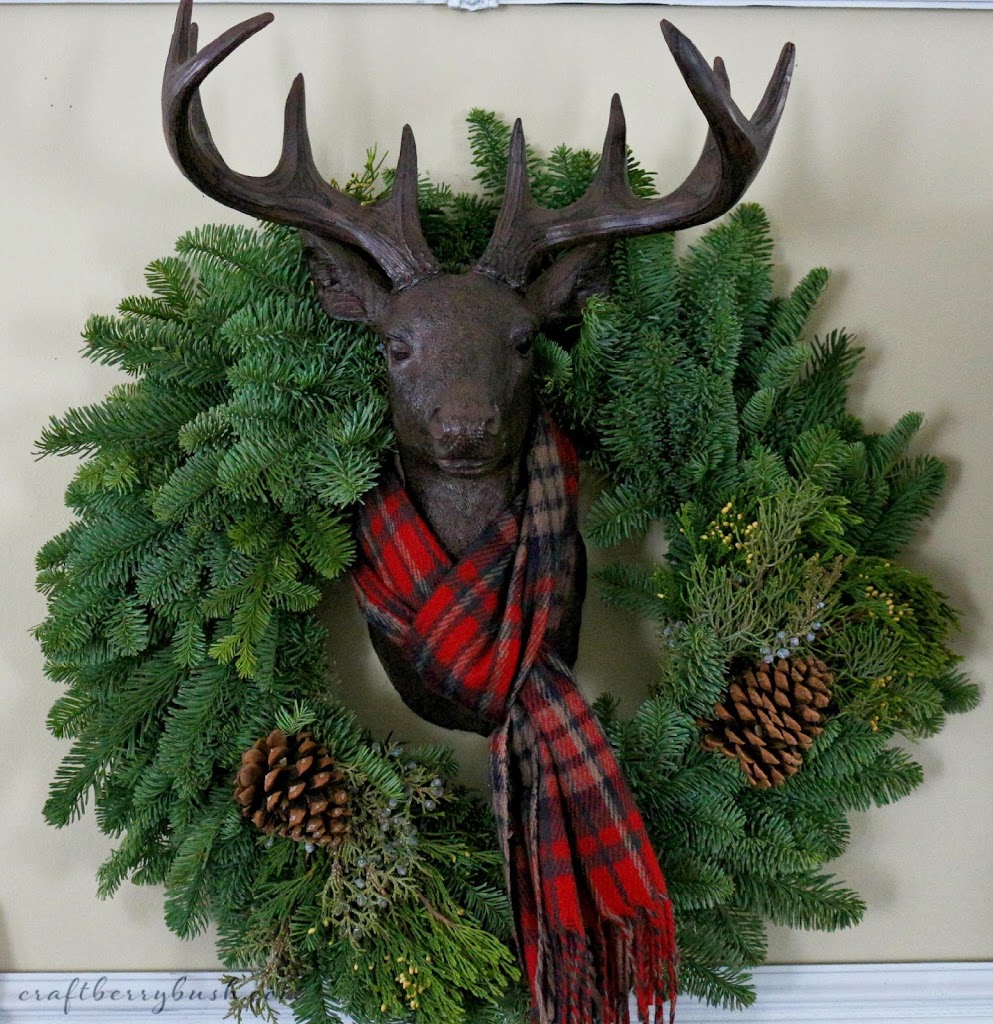 This cheery kitchen is just so cozy, over at Talk of the House
I think I'm inspired to do some rustic decorating! So clean and simple with just a pop of colour! I can't wait!
The following two tabs change content below.
Marya R
I live in Bowmanville, and am a mom to four young boys - it can get a little loud in my house. I am a Christian, a part-time French teacher, a piano teacher and former homeschooler. I love finding the best deals, which will come in handy when our boys become hungry teenagers! We just moved to a house with more outdoor space, and I'm still getting used to life in the country (a walk around the block is a lot longer here!).