Take a deep breath, everyone: life's about to get crazy.
Places, everyone! Cue the present shopping, Christmas baking, work parties, family gatherings, Santa pictures, turkey cooking, wine drinking, chocolate eating, late nights, early mornings, strung-out children, messy houses, Christmas concerts, and so on…
It's hard to get a good night's sleep, let alone take care of yourself when so many balls are up in the air. Your mind doesn't turn off and your focus is on your mile long To Do list and the rest of your family. Here are 4 steps every mom NEEDS to take to keep herself on the healthy side of life this Christmas!
1. Get GOOD Sleep, and Plenty of it!
We all know this one, but sometimes, after the jam-packed days, it feels so good to sit on the couch and just zone out – but it's not a bad idea to set yourself a bedtime before you turn on the TV so you know exactly how long you can binge-watch for. Also, if you use your phone for your alarm, make sure it's set, turned on, and then turn your phone to airplane mode before you head into your bedroom so you're not tempted to check Facebook just one more time.
I'm not a talented sleeper, so I occasionally take Melatonin before bed in the best of times – but when my head is spinning with Christmas plans when it hits the pillow, there's not a chance the night is going to result in much sleep. Problem is, I always forget to take it before I get to bed, and the last thing I want to do when I FINALLY get into bed is get back out of bed to go take my melatonin. I've had the chance this past week to sample Vitafusion's Sleep Well Melatonin Gummies, and THEY'RE AMAZING. They live on my bedside table, and after I slip between the covers and before I pick up my book for a quick chapter, I take my dose. I sleep faster, easier, and deeper. This, my friends, is a win for the craziness of Christmas.
2. Eat Well & Take Your Vitamins
We spend the time making healthy balanced lunches for our kids and keeping the Christmas cookies at bay from them (as much as possible) because we know what happens when their food intake consists of junk. Why, then, when it comes to our lunches, do we just grab the first thing we see, and sample waaay too much of the Christmas baking as we go? We know how important good foods are for keeping our immune system at its peak, so this coming month, let's all take five extra minutes to cut up some fruits & veggies for ourselves and sit down to eat, shall we?

Don't forget the multi-vitamins, while you're at it – nothing worse than being knocked out with a cold or flu the day you're due at the big office Christmas party!
3. Spend Some Time on You
Ok, sometimes the day just gets away from you. Between endless loads of laundry, picking the kids up from school, and getting dinner ready, you don't always have time to jump in the shower, blow dry, straighten, and style your hair before the babysitter arrives for the Christmas Party. One of my favourite cheats is throwing a shower cap on before rinsing myself off and then using some dry shampoo to liven up my hair after the shower so I can skip the 20 minutes of hair drying and focus on making myself beeyooteeful. Also, sometimes, I'd just rather sit and read a book for a few minutes rather than blowing out my hair. It's nice to have a corner to cut once in a while. Thanks, Batiste. :)
4. Don't Sweat the Small Stuff
Stress suppresses your immune system, causes insomnia & weight gain, and can lead to migraines, so just sluff off as much of it as you can! Now is not the time to worry about your house being perfect. Give up the dusting for a week or two. Chill out with your kids for a family movie night when A Charlie Brown Christmas comes on. Take a deep breath, and hold on to this timeless piece of wisdom, "Whatever will be, will be." In other words, It Is What It Is. When plans change, roll with the punches, and Keep Calm & Carry On. Enough with the cliches for now, you get the idea.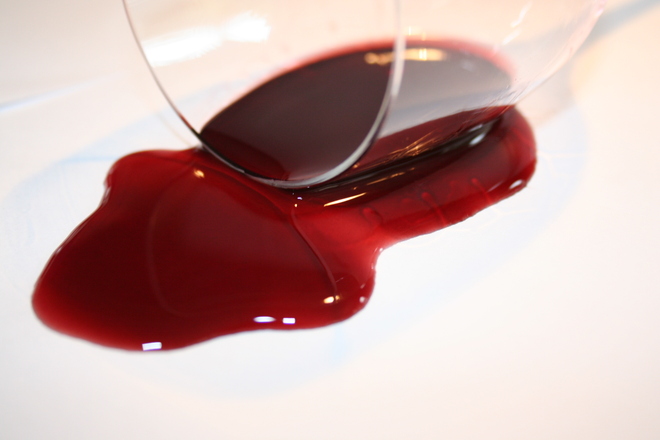 And when the cranberry sauce ends up on shirt sleeves (WHY MUST CHILDREN WIPE THEIR MOUTHS ON THEIR SLEEVES?!) and a glass of wine tragically gets soaked up by the white linen table cloth, just pull out the OxiClean. For reals, yo – it's a major sanity-saver.
And now, the super good news. The good folks over at Church & Dwight have agreed to give one of our readers a goody bag, including some of these products I've talked about here!

a Rafflecopter giveaway

Disclaimer: We did receive some free products for ourselves AND to share with YOU GUYS! in exchange for this blog post, but we have not been monetarily compensated. Mostly, we wanted to do this post so that we could give some fun things to our fun readers. Enjoy! Merry Christmas!
The following two tabs change content below.
Jenn vanOosten
I live in Hamilton, Ontario, and love my city. I'm a Netflixer, choral music geek, bookworm, inventor of recipes (I take Artistic Licence on EVERYTHING that I make), wife of one, mother of two, and owner of a neurotic Schnauzer. I respect people who respect others. I love good food that's well done, but my favourite lunch is KD & hotdogs. With ketchup. I'm addicted to Clearance Shopping. I will ALWAYS get the product that I want at the price that I want, eventually.
Latest posts by Jenn vanOosten (see all)